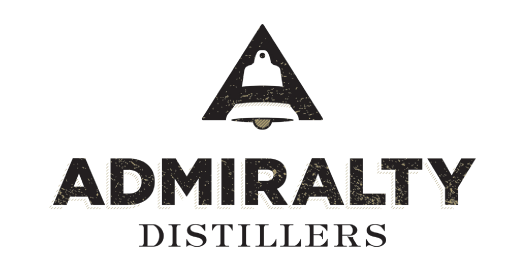 820 lake st
port townsend, wa 98368
TASTING ROOM
SAT: 12-5pm
360-643-3530



home
spirits
contact

eau de vie
An eau de vie (French for "water of life") is a clear, colorless fruit brandy that is produced by means of careful fermentation and distillation. The fruit flavor is typically very light. Ripe fruit is fermented, distilled, and quickly bottled to preserve the freshness and aroma of the parent fruit. Eau de vie are typically not aged in wooden casks, hence they are clear. Although this is the usual practice, some of our products are barrel aged before bottling.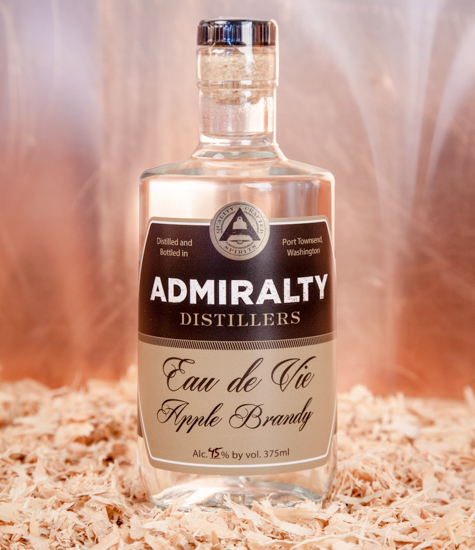 fruit brandy
Our un-aged fruit brandy is made using apples picked from our neighbors trees and yards. It's the perfect spirit to reflect our region because it's made with the different varieties that grow from year to year. Our pears are grown on local orchards to keep the profile of delicious Washington fruit flavors.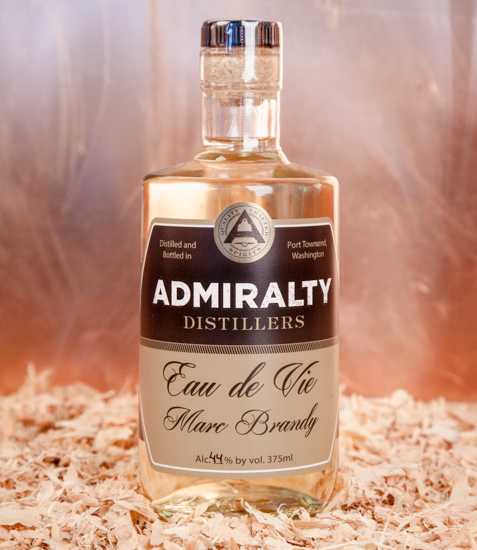 marc brandy

Our Marc Brandy is styled after classic Italian Grappa, using pomace from premium local winemakers. The pomace (marc) contains the pressed grapes' skins, seeds, a small quantity of pulp, must, and wine. 'Grappa' is the legal Italian name given to the spirit created through the distillation of marc. We distill immediately after pressing, let the spirit rest for approximately a year. We then bottle around 42-45% abv, depending on taste. We also rest some in an oak barrel for a contrasting spirit.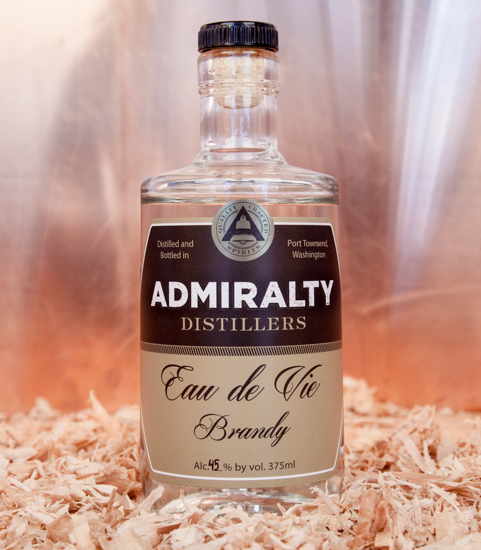 brandy
Our brandy is made in the classic way - by crafting quality wine then distilling with care. We focus on Orange Muscat grapes for our delicious brandy. These are part of the Vitis vinifera species and fairly uncommon. Vintners have told us that there are fewer than 100 acres planted in Washington State. We use other select Washington-grown varietals to fill out the palate.


pennant gin
It's said that the Gin Pennant was originally hoisted around the 1940's as an invitation from one navel ship to another for officers to come aboard for a ration of gin. We think an invitation is a great idea. Pick some up and share with friends. We use grapes to make the base for this gin. The slight sweetness and fruit accentuates the juniper and savory spices, which is balanced with two types of citrus and a hint of locally grown lavender.